Muslimah Boss Rally is a part conference/ business summit for ambitious Muslim women. Rally for inspiration, conversation & network!
About this Event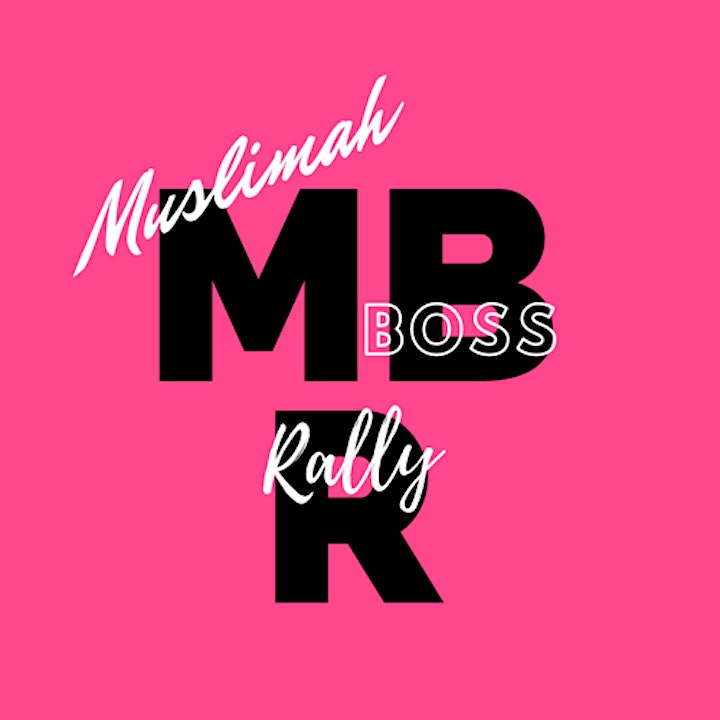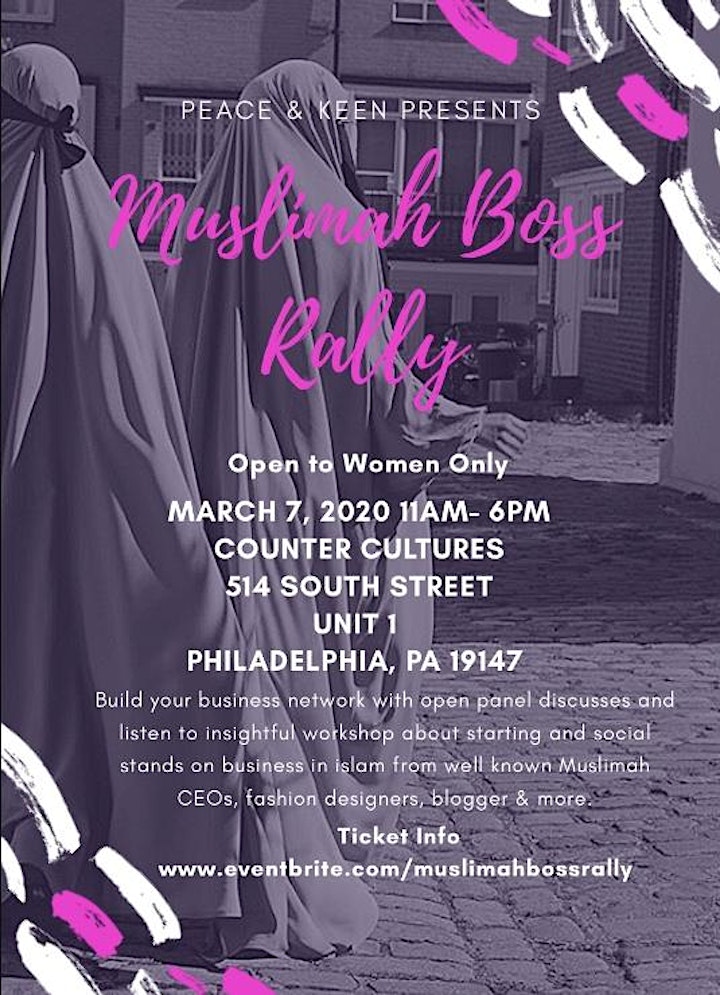 Event description
An inspiring summit experience. Finding new ways to empower one another.
Join us at the first annual Muslimahboss summit on March 7. This will be an unforgettable summit experience, hosted at a luxury venue.
Expect a dope apostrophe and vibes that you can't shake and the chance to connect with like-minded Muslimah with huge ambitions. Muslimahboss will host inspiring workshops, chats, sisterhood experiences, a fabulous lunch , and lots of time to connect with women who share your same dreams. There will be tons of Muslimah boss business on site for you to shop.
Itinerary
Saturday March 7, 2020
Guest arrival and the peaceful hour (networking), then will have remarks by (To be announced speaker)
First set of workshops
15 min break ( pray,play,shop &potty)
Second set workshop
Later lunch
Speaker
Ending notes
Q&A discussion
Farewell gift bags and shopping
chats, and guest departures
Stay tuned for more updates from Muslimahboss as programming continues to evolve.
Rights reserved!
Muslimahboss is a community of strong, honorable and ambitious Muslim women redefining diversity on our own terms. We are here to advise, cultivate and inspire through the content and experiences we create. We are unapologetic in our beliefs and values & on the way we conducted business. We want for our sister what we want for ourselves and are here to support each in every endeavor big or small.
Mission
Being in business and having the correct aqeedah while still being grounded!